With what other investment can you leverage and invest a fraction of the value of the assets? It's no wonder so many of us on the FIRE path turn to real estate as part of our wealth-building strategy.
---
How to define «luxury»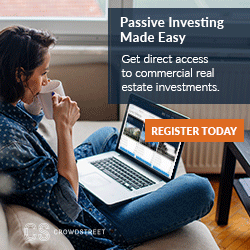 One aspect of real estate that causes analysis paralysis is real estate management. People get stuck thinking about saving 8% to 12% on management fees by managing their properties themselves. This percentage is even higher for short term rental companies who also handle bookings and customer service.
For a lease that collects $1,500 in rent, that's $150 that you give to a property manager to collect rent and handle repairs. But if you reach your goal of 20 rentals. Assuming they bring in a total of $30,000 a month, now pay your property manager $3,000. That's a decent chunk of change to give away every month.
While it won't get far in any major city in the United States, it may be enough to pay for a few months' living expenses traveling to lower-cost countries.
Before you see your bank account grow by an impressive amount each month, consider these five things the property management fee gives you in return.
The time you spend working at your 9-5 job is worth more than what you pay contractors.
In a good month, if there are no clogged drains or air conditioning issues, the only additional expense you have is the management fee. Some may think that $150 for a few minutes of bookkeeping is too much.
But there is a lot going on behind the scenes that you are not aware of. Perhaps there was discussion with the tenants and landscapers about changing the bi-weekly lawn mowing. This could mean another 30 minutes of work for the property manager to do for you.
Sure, these are all things you can do yourself, but remember, this is an easy month and your hourly wage comes out to $250. It's pretty easy to see that $150 is a steal.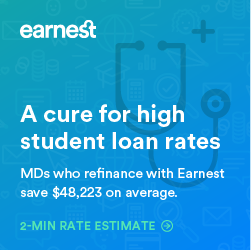 An experienced property manager saves you time and money.
Investing time in finding and interviewing several property managers before hiring one is a must. You can leverage their industry knowledge and professional connections if you have one Rockstar property manager.
They have existing relationships with not one, but three different HVAC companies, so if their preferred company is fully booked (because the air conditioning naturally goes out during the hottest week of summer), they can call another one and have it fixed the same day.
They can also give you tips on what to do to make your rental more attractive and will let you know when another investor is retiring so you can expand your portfolio. yes, good property management company is worth every penny.
You don't have to deal with emergencies at 3 a.m.
A clogged toilet first thing in the morning is every landlord's nightmare, and it's also a «what-if» that keeps many potential investors from ever diving into real estate.
But there is almost a 0% chance of getting a call outside of regular guard hours if you have a property manager. She or someone on her team takes the call and processes it. You usually pre-authorize them to do emergency repairs that cost less than $300, so you might not even know about the situation until you review the monthly statement.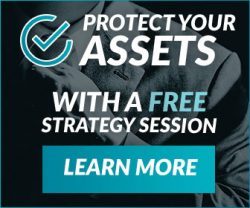 You can focus on finding your next investment.
As medical professionals, our days are long and tiring. In the hours when we're not at work or with family, we want to do something we enjoy. I can't speak for everyone, but I'd much rather be scouring the MLS for investment opportunities than swapping out lightbulbs and smoke detectors.
You have real passive income.
While owning a rental property isn't 100% a given, it's pretty damn close when you have a property manager. Aside from the occasional communication with the property manager about a tenant problem or high expenses, you may be spending less than 15 minutes a month. You can even forget about the rent until you see the monthly income deposited in your bank account. Now that's passive!
Spend your time on your terms – don't manage the rental yourself
When it comes to the numbers, there's no point trying to manage my rentals myself. My skills and earning potential are in a very different realm, and it's best to stay that way as long as I practice medicine.
But more importantly, because I'm not self-managing, I have more time to do what I want. For me, that means spending time with my family, pursuing my hobbies, researching new investment opportunities, hanging out with you all in the facebook group.