In order to further reduce food waste, Aldi has started a new initiative to reduce even more food with "yellow stickers".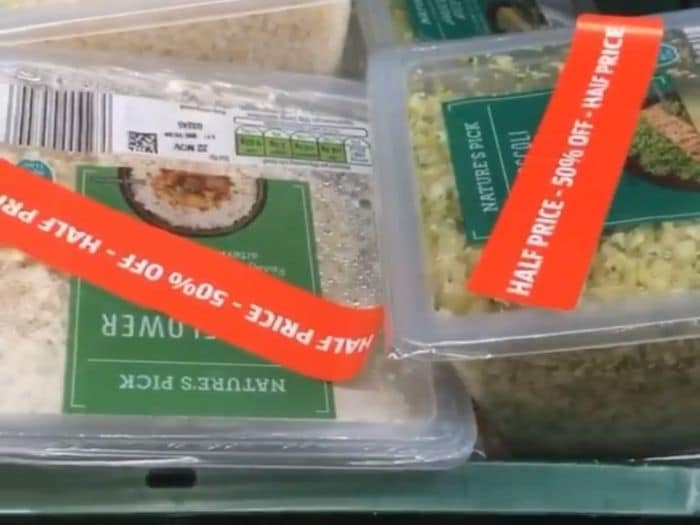 This page contains affiliate links. We may receive a commission on purchases made through these links. [Learn more]
Yellow stickers are a great way to cut grocery purchases, and Aldi is launching a new initiative to further reduce grocery costs.
That means there will be more shopping bargains for yellow stickers for everyone.
Taking this step can save even more people money and help reduce food waste.
Are you buying yellow stickers?
Shop Aldi yellow sticker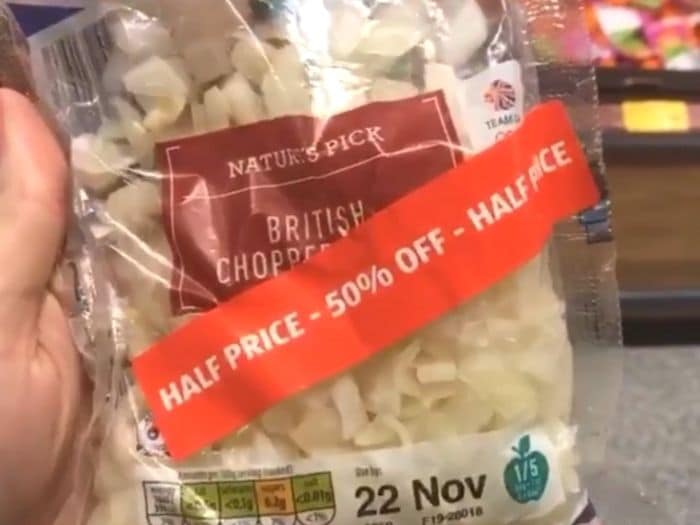 Aldi labels food with red "yellow" stickers shortly before consumption or the best before date.
I usually find 50% off stickers.
But they can also give you a whopping 75% off the price of fresh produce on the last day of their lives.
But now they are going one step further.
To avoid food waste, more than 920 of their stores will discount other goods by 30% if the packaging is imperfect.
You can get additional savings on rice, pasta, cereal, and canned goods.
Finding groceries with the extra 30% off label differs from one store to the next, depending on what is damaged.
They will only be available while stocks last.
Additional reductions will prevent food waste and help Aldi cut its food waste in half by 2030.
Julie Ashfield, Managing Director Purchasing at Aldi, said:
"Buyers looking for the best deals are already going to Aldi at the lower prices, but our latest discounts will help customers find even more bargains.
"Not only that, these discounts also help us reduce food waste – an urgent problem we are committed to."
When is the best time to get Aldi bargains?
The reduction times of supermarkets vary from supermarket to supermarket.
I think the best bargains at Aldi are in the morning.
I find a lot in general after doing the school run.
Although bargain hunters typically refer to them as "yellow stickers", the discount stickers at Aldi are red.
Other ways to get discounted food with yellow stickers
No longer do you have to go from store to store looking for discounted groceries.
Try the Too Good to Go app.
You can get cheap groceries from supermarkets, restaurants, cafes, or shops that are very close to where you use them at mega cheap!
Check out what's in a Too Good To Go Morrisons box.
Or try the Olio food waste app.
The app is all about food sharing, where people and companies give away or sell food very cheaply.
Next read: Find ways to get free food
Latest posts by Naomi Willis
(See everything)