of hope
I've received annual pest control since we've lived in this rental home and we've had no problems. But last fall we saw an increase in pests, so I started doing quarterly duty. I thought it would work.
The difference in cost was $ 115 for annual service and $ 85 for quarterly service. It was definitely a step up, but I was able to swing it and was happy to spend it if it kept the bugs off! IF!
Then December comes, we get our service and then … bugs and bugs and bugs. I called quickly and let her know the problem.
Her answer: "Well, it sounds like you're going to have to switch to monthly service … $ 50 a month."
And here I drew the line …
I did some research and spoke to some people on my Facebook page and decided that I would do my pest control myself.
I made the decision to try a highly recommended, pesticide-free, safe product for pets, children, and even groceries.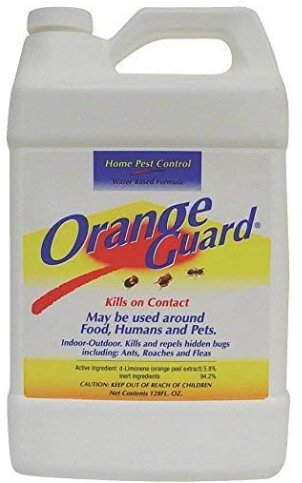 At $ 35 a gallon, I'm still on my first gallon 3 months later … and my pest is almost over. The only thing I added was some sticky streaks that capture errors. I put these behind devices and sockets. (You're obviously drawn to the heat at this time of year.)
Our old pest control company called me this week to schedule our quarterly service. I was thrilled to tell them that their services were no longer needed. Even buying a gallon quarterly will save me money.
And I feel a lot better using this non-chemical option on our dogs and my kids! What are you doing against pest control? Have you had a similar experience?