I've been at my new job for a whole month now. And as I mentioned earlier, the transition back into corporate life was a bit difficult. But after 4 weeks I really love the work I can do and the team I work with. I wake up in the morning and look forward to tackling the day's challenges.
The work is varied, challenging and I feel a little more controlled than at the beginning … a little. I still have a long way to go. But I feel really blessed to make good money doing something that I really enjoy. I know this is not the case for everyone.
The importance of boundaries and timing
I recognized the power of boundaries and planning. And I also see how difficult it is to set these up. But I know how important they are to my success and, most importantly, my sanity.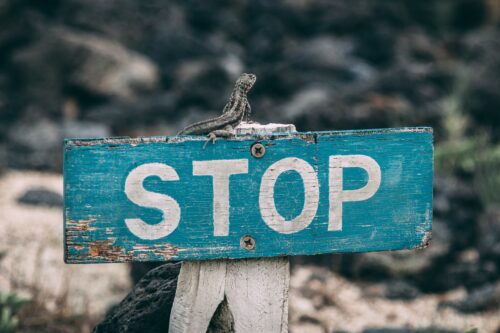 I've started blocking time on certain projects. I am learning to say "no" and, above all, "yes, but not now". Juggling has taken a toll – family time, personal time (yeah, I don't really have that right now), personal business time, and work time. It affects not only me, but also the children.
Now I block a few hours during the day so I can only spend time with the kids when they come home from school. After hearing, "When are you going to be finished with work?" A few dozen times I finally realized that I needed to make some time a priority with them.
I protect my morning hours. My most productive hours are between going to the gym (before the sun comes up) and 10 a.m. I no longer get caught up in hectic phone calls and meetings. Then if I don't do anything, it will mess up my whole day.
And now I also block the time for my personal work. Granted, that's usually on the weekends. But when I sit down and concentrate and get it done during the allotted time, it gives me a sense of freedom and time to breathe before running back to the ground on Monday morning. And gives the kids an idea when I'll be available.
This transition is still in progress. But I focus on balancing the needs of my new job, my personal needs, and the needs of my family. Yes, I feel like a professional juggler some days. But overall, I'm enjoying life more than it has been in a long, long time. And the financial peace I get from a stable income and a solid savings account is a big part of it.
Swiss Post How is your new job going? first appeared on Blogging Away Debt.