Before you say it, I'll fight. I struggle with my children growing up, moving out and being far away. I mean, I'm good, but it's hard. My whole life is built around being a mom. It is a real change not to be needed so much in this role.
So I did something … I have a puppy! A free puppy. Hello, Facebook Buy Nothing group! A whole litter was posted for free. They said the mother was a Shar Pei, the father was unknown and they would be ready in 4-5 weeks. I jumped on it.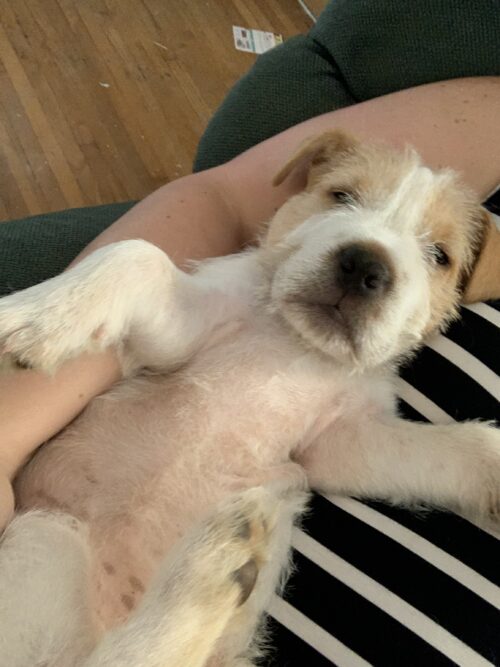 And here it is … my new baby, Addie! And yes, I cuddle her like a baby every afternoon after work. All of my other dogs are adapting and are actually playing for the first time. It's amazing to see. (For those who didn't know, we've been caring for dogs for years, they're all older and quite emotionally damaged from their previous life.)
Addie follows me everywhere. Finally she sleeps through the night. And I took her to Tractor Supply Vet's Day a few weeks ago for her first vaccination and deworming (about $ 100). She also started taking me to the weekly open air concerts in our small town.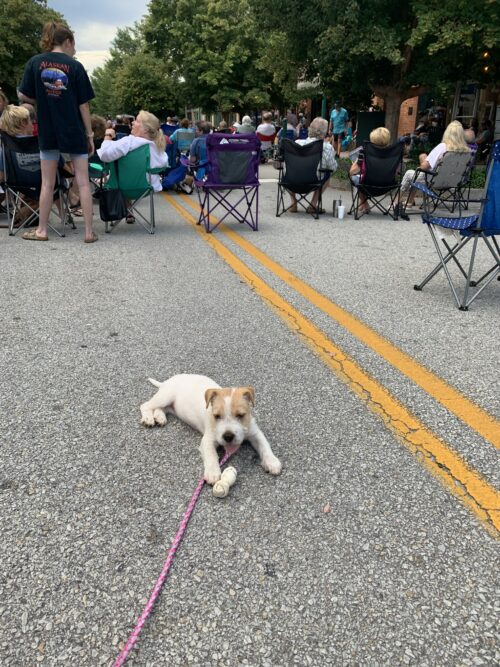 This was her first time on a leash so it was a learning experience. I realize this is different for my budget. But more than that, this is for my mental health. She makes me happy and comforts me and gives me someone to play ball … and I love her!
The post I Got a Puppy first appeared on Blogging Away Debt.