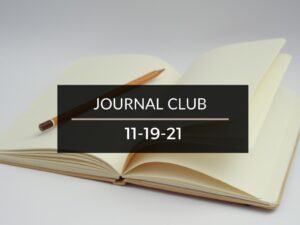 This is Journal Club 11/19/21! I stop every week JOURNAL CLUB. After filtering the articles on the web, I present some that have had an impact on my life this week. Be safe and stay healthy!
---
Are you considering working for a nonprofit or other qualified employer to reap potential PSLF benefits? If so, the author of

The white coat investor

urges you to compare after-tax salary numbers to make sure they suit you and shares additional information to help you make an informed decision in the article –

Is Public Service Lending Worthwhile for Doctors?
How do you go about choosing investment opportunities? Are you aiming for short term goals that will add the dollar value of your portfolio? Or do you enjoy playing the long game and building wealth over time with the ultimate goal of financial freedom? If you chose the latter option, is the author of

SurgiFI

has similar views as yours and shares his thoughts on long-term wealth creation in the article –

It's chess, not checkers: creating generational wealth through investments

.
At some point in life many of us may have had a mentor / guide who made us what we are today. So it wouldn't be uncommon to wonder what life would have been like without their presence and influence. Would you agree The author at

SoMeDocs

has a similar insight and shares his mentor's memories and lessons in the article –

My best mentor

.
That's all for this week! I hope this week's Journal Club has been helpful.
Do you read exciting articles? Please write them in the comment below!
Thanks for reading and sharing!
Peter