Sainsbury's has confirmed that the 2021 Nectar Double Up event has been canceled. Here is everything we know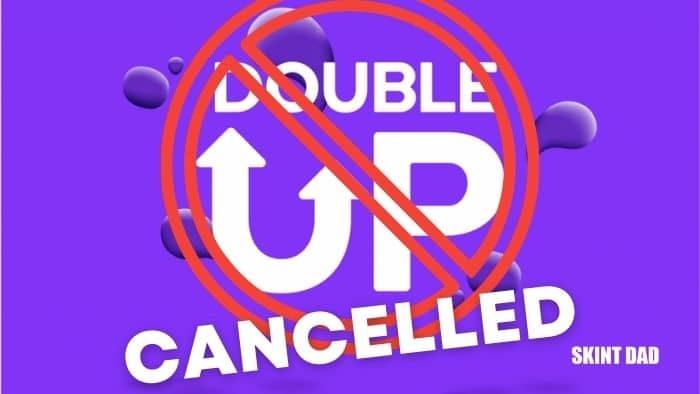 This page contains affiliate links. We may receive a commission on purchases made through these links. [Learn more]
We knew Nectar Double Up would be canceled in 2021. We called it a few days ago.
What triggered our feelers first was the latest news that Sainsbury's was launching My Nectar Prices.
I could sense at the time that Double Up and other Nectar promotions to increase your points were being canceled.
Part of what she said when announcing My Nectar Prices on September 16 was:
The launch demonstrates Sainsbury's strategy to focus more on delivering consistently good value for money to customers all year round. instead of just doing temporary nectar actions which usually benefit a small number of buyers.

Sainsbury's media website
Maybe I read between the lines, but it really felt like they were stopping anything but the annual nectar offerings.
Another part of the statement read:
Nectar is a key component of Sainsbury's strategic priority, Brands That Deliver. In addition to Argos, Habitat, Tu and Sainsbury's Bank, the brand itself has to make a positive contribution to the business and support it Sainsbury's focus on putting food first.

Sainsbury's media website
Again, it sounds like Sainsbury's is looking to kick-start their food instead of all the other little things they sell. Because they are essentially competing with their other brands.
However, I didn't expect them to cancel it anytime soon!
Nectar Double Up canceled
We were also made aware of this by some people who heard whispers.
An internal announcement was published yesterday and management is communicating to employees.
An employee told us anonymously:
"Our branch manager told us.
"Many employees are also disappointed.
"I saved my nectar points to double them myself for Christmas."
Sainsbury's and Nectar have not issued a formal statement to their customers confirming the cancellation of the event.
I turned to Sainsbury's for comment and their spokesman said:
"At Sainsbury's, we strive to offer our customers great food at low prices.

"Fewer customers have used Double Up in recent years, so only a small minority of our customers benefit from it.

"We know that some people will still be disappointed when it starts, but we hope that more customers can take advantage of our new nectar prices.

"This gives customers access to lower prices and personalized offers all year round."
What are my nectar prices?
Anyone with a Nectar loyalty card can use the hand-held scanner to shop for cheaper groceries in the store.
Buyers using the Smart Shop Scanner can save up to 30% off personalized offers every week.
They have estimated the program could save their clients over £ 200 a year.
You wanted to run a promotion that would benefit more and more customers, rather than one-time promotions.
What was double up?
The Double Up promotion has been running for several years and usually starts towards the end of October.
The offer allows you to double the value of your vouchers to buy things in a Sainsbury's store (but not for groceries).
While doing a PhD was hated by many because it can be so complicated, it is loved by many others too.
With Christmas so close, shoppers save their points year-round and use them to buy toys, other gifts, and even wine without spending any cash.
---
So how does this affect you? Have you ever used Double Up?
Latest posts by Naomi Willis
(See everything)