of hope
Prom was last weekend. Needless to say, in the five weeks leading up to this momentous event, I was unprepared. And all three teenagers left.
Both girls were working Friday nights … that meant Turner and I hopped in the car and were an hour away to find the outfits. (Thankfully, Princess bought a prom dress last year, but it was canceled so Beauty was the only one who needed a dress.)
The suit
Our first top was Men's Warehouse to find a suit for Turner. He had ordered his bow tie etc online to match his date dress. But there is no place on site to get a suit. And obviously at Men's Warehouse they usually don't have any cash or suits either. (It was a very different experience than before COVID.)
Fortunately, however, they were sensitive to our plight and found him a suit and even hemmed his pants within an hour. Ninety-nine dollars later we went to the clothes shop.
The dress
We had the size and preferred colors. Armed with our cell phones, we parted and sent pictures to Beauty at work as we scoured the department store for the perfect ball gown.
I have to step back a bit here … she was trying to find a dress (used or otherwise) on site. But I'll be honest, when I saw her options, I couldn't let her go to her prom consciously like this. There were bad … BAD. It wasn't about me, it was about her. I didn't want her to be that girl. (Ladies, I know you know what I mean.)
Back to the clothes shop … we found 2 perfect dresses. And by we, I mean myself, I take full credit for finding the dress, and the gymnast really is the one with good taste. I bought them both … after I confirmed the return policy. (No problem with the return as long as the tags were still activated.)
The two dresses were $ 404. And yes, that hurt. In all honesty, I've never spent that much ($ 200) on a single dress. But again, I blame COVID Brain and that I was already overtired while shopping and just wanted to finish.
(I've already returned the extra dress and I'm waiting for the refund to get my card every day.)
Prom was a success
Despite the day before shopping, the prom was a resounding success. Memories have been made, danced and all look fabulous. See for yourself below …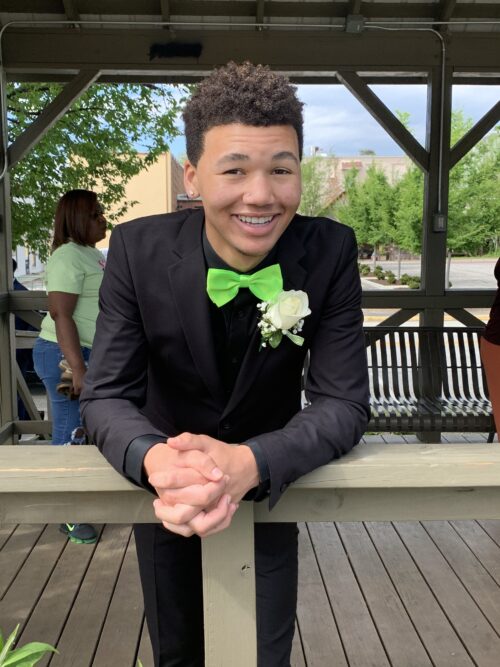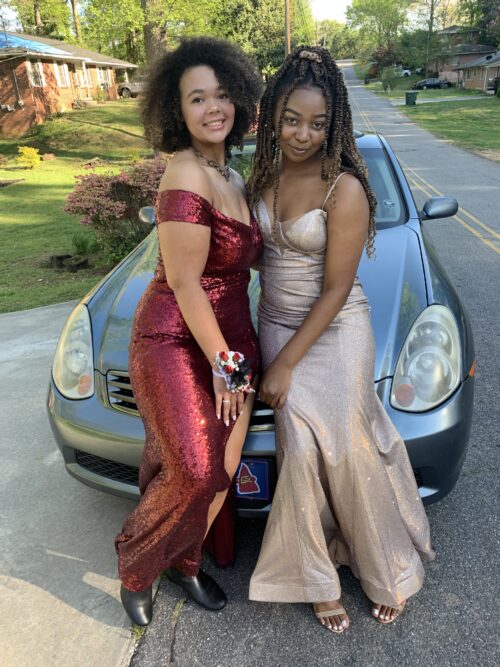 I'm glad Prom could do that. I'm glad they all had to leave and had a great time. But I'm even more glad that I'll only have one more from here … and it's a boy. No prom dresses, nails, hair, jewelry required. But they were all really great about the lack of planning and preparation. They were nice and beautiful and everyone really strengthened themselves.