to ask about QuickBooks – and the answers to them – can open up some pretty amazing capabilities in your small business Accounting software. Through personal conversations with QuickBooks users, we have compiled some frequently asked questions and answers about QuickBooks.
If you have other QuickBooks questions that aren't answered here, there are also some recommended resources you can use to find additional information.
Here are the answers to the 11 most common questions about QuickBooks.
1. Can you add credit card accounts to your QuickBooks feed?
Most QuickBooks users are familiar with the concept of adding checking accounts to their QuickBooks bank feed. However, the prospect of adding credit card accounts to their QuickBooks bank feed comes up a lot on QuickBooks questions. Some users wonder if you can add credit card accounts at all, while others wonder how many credit card accounts you can add.
Fortunately, regardless of the QuickBooks subscription level, you can add as many bank or credit card accounts as you need.
2. How do you make transfers between accounts?
Many users ask QuickBooks about how account transfers work. In particular, there are questions about which labels to put on each account when making a transfer. Many are confused about which combination of "Transfer" and "Match" labels to use in QuickBooks. When transferring between accounts in QuickBooks, do you mark one account as Transferring and the other as Matching? Or do you click Transfer for both? Or do you click Match for both? Transferring accounts can get confusing.
The best way to attack an account transfer is to first create a transfer in QuickBooks, as the following media shows. When this transfer is received via your bank feed, you can assign it to the relevant account.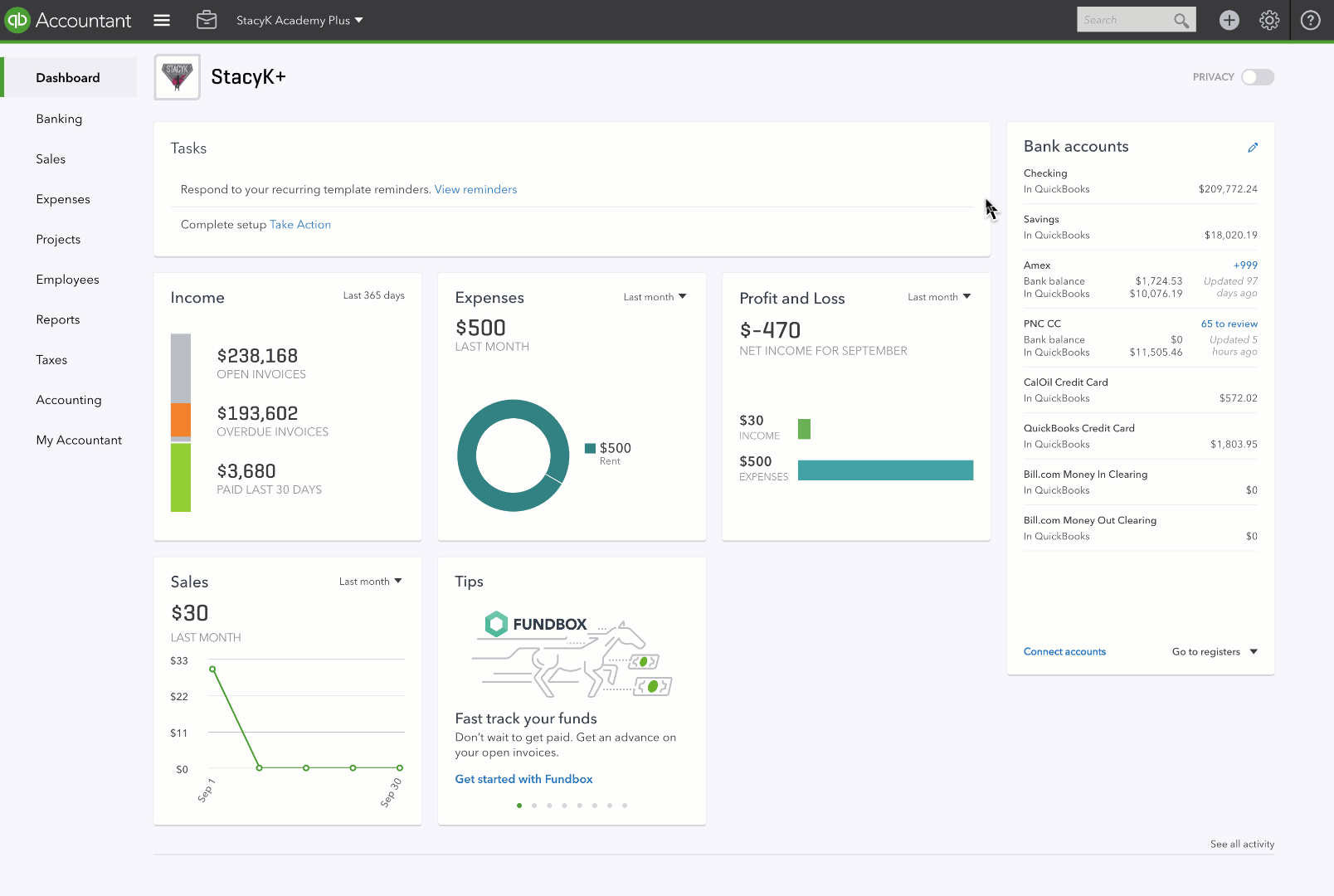 3. Can a customer pay the total amount for several outstanding invoices?
When customers have multiple outstanding invoices, many business owners want to be able to send them a link that will allow them to pay their total amount, rather than just the amount from the last invoice. Unfortunately, there is no automatic way to send a link to pay the entire balance due to a customer through QuickBooks. You will need to manually create a new invoice for the entire outstanding balance and then cancel the previous invoices to consolidate them.
4. How do I delete a linked bank account?
Many QuickBooks users want to clear their bank and credit card accounts when they close in order to keep the QuickBooks interface tidy. This is pretty easy as you will see by following the steps below:
First of all, you want to make sure that you have matched all downloaded transactions and added them to the bank feed. On the Bank Feed screen, click the account pencil icon: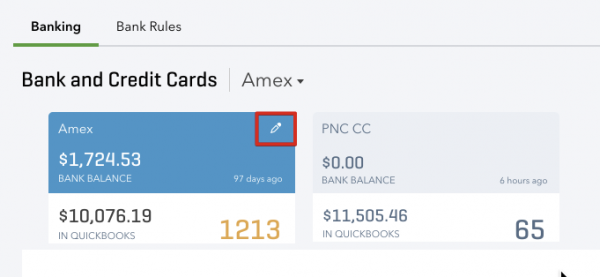 Then click the "Edit account information" button: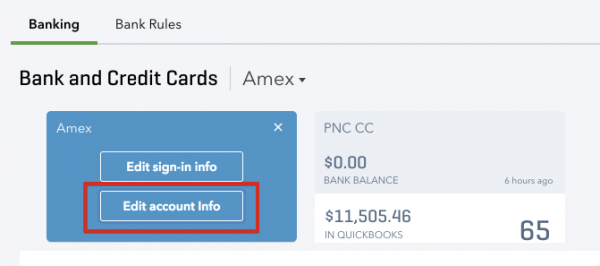 Now check the box next to "Disconnect this account when saving" and finally click on "Save and Close".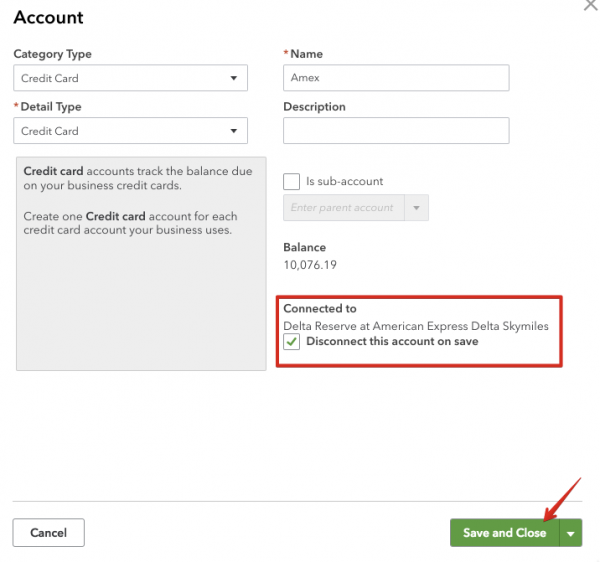 5. Can I update QuickBooks Self-Employed?
As companies grow, so do the demands on their accounting software. As a result, many growing business owners are wondering if you can automatically upgrade your QuickBooks account to another, more powerful version of QuickBooks on your own.
Unfortunately, there is no automatic way for users to convert their data from a QuickBooks Self-Employed account to a version of QuickBooks Online.
6. Can you edit accounting firm users with QuickBooks Simple Start?
QuickBooks questions about accountant users usually have fairly simple answers: Each QuickBooks Online subscription level allows two users from an accountant firm at any given time. This rule applies to the easy start. If you have two users in your QuickBooks Simple Start account and you want to add one, you'll need to delete one of the accountant company's users before inviting another.
7. What if you cancel your QuickBooks account?
When a user cancels a QuickBooks Online subscription, Intuit stores the data for one year. You should export and / or print any required reports before canceling. You can even consider converting the data to a QuickBooks desktop version for better accessibility. If you restore your account within one year of the cancellation, QuickBooks will still have your historical data.
8. Why is manual income tax inconsistent with QuickBooks' liabilities?
Some business owners manually pay their payroll taxes outside of their QuickBooks accounts. It's only natural to compare the liabilities QuickBooks is showing in your account to what you actually had when you checked your payroll. As a result, many business owners wonder why these numbers do not match. Overall, the difference between these numbers is generally a rounding problem, and users can easily adjust it in QuickBooks to match.
9. Can specialized QuickBooks desktop products be converted to QuickBooks Online?
Unlike QuickBooks Self-Employed, many specialty QuickBooks desktop products, such as the QuickBooks Contractors Edition, can be easily converted to QuickBooks Online. See Intuit guides to convert QuickBooks for Mac, Pro, Premier Edition or Enterprise Solutions to QuickBooks Online.
10. Can you create a budget that is sorted by customer and service item?
Many QuickBooks users want to know if you can sort budgets by customer and service item. In fact, many QuickBooks accounting professionals want to be able to provide such a budget to their customers. However, you can only create a budget sorted by customer, not by item.

11. Can you calculate the cost of QuickBooks Online?
You can calculate the cost in QuickBooks Online. Type of.
You need access to a QuickBooks Online Plus account and a lot of patience. To create a job expense report in QuickBooks, you need to assign labor costs to jobs with journal entries and create a workaround for some key steps in the process. We've put together a complete guide to job costing in QuickBooks Online. So be sure to read this through for the full answer to this QuickBooks question.
More QuickBooks Questions? Here is where to go
Didn't answer your QuickBooks questions in this article? Don't worry – there are tons of QuickBooks training resources available to help you get the answers. Plus, many of the top spots for your QuickBooks questions answer these for free.
If you still have questions about QuickBooks that you need answers, bring them to one of these three resources:
QuickBooks Community
QuickBooks Community is a forum where accountants, QuickBooks users, and Intuit employees answer and discuss QuickBooks questions. Chances are, every QuickBooks question you have has been answered ten times in the QuickBooks community. So it's worth looking through. If you can't find the answer to your QuickBooks question, please feel free to post a new post for answers that can help future QuickBooks users who have the same question as you.
QuickBooks ProAdvisor
If you have access to one QuickBooks ProAdvisorThen be sure to direct your QuickBooks questions to them. A QuickBooks ProAdvisor is a certified QuickBooks power user, so they should be able to answer just about any QuickBooks question you can ask, whether it's QuickBooks exams, income statements, or general reports. If you want expert QuickBooks advice, or just a constant source of useful answers to your questions, we recommend finding a QuickBooks ProAdvisor.
QBO chat
Finally, you can investigate in QBO chat Find answers to your QuickBooks questions here. QBO Chat is an accountant community that also answers QuickBooks questions that even the newest users may have. QBO Chat can keep you posted on QuickBooks updates and help you expand your knowledge with QuickBooks tutorials. In addition, QBO Chat offers one-month master courses that consist of live training. If you become a student, you can access the group for a full year. That means, QuickBooks questions worth a year will be answered.
QuickBooks Questions: Some Final Thoughts
These are some of the most frequently asked questions about Quickbooks that have been answered. Of course, this list of answers to frequently asked questions about QuickBooks is far from complete. As QuickBooks and accounting itself keep changing, new QuickBooks questions will pop up – and you should turn to the three resources highlighted above for real-time access to answers. Before you know it, you no longer need to answer QuickBooks questions and you may be looking into how to get QuickBooks certified.
A version of this article was first published on Fundera, a subsidiary of NerdWallet.