4 Christmas Gift Rule – something you want, something you need – download and use the free printable and start a new family tradition.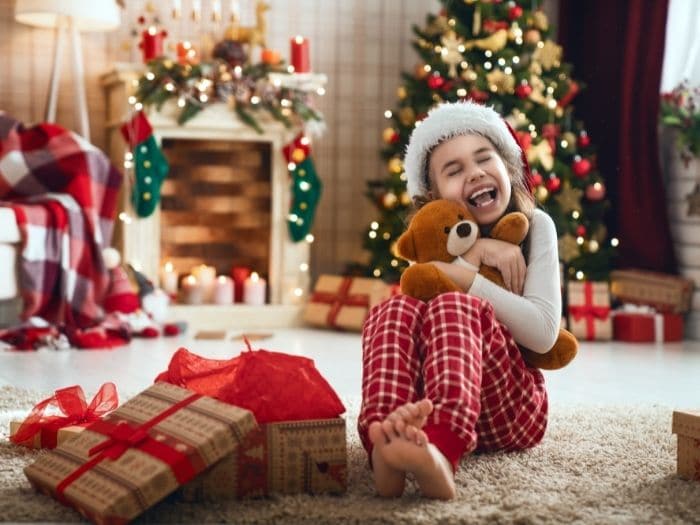 This page contains affiliate links. We may receive a commission on purchases made through these links. [Learn more]
I love Christmas – don't get me wrong – but is anyone tired of buying too much that has not been touched?
Sure, our kids love tearing off the wrapping paper and it's exciting, but they don't like (or need) everything they get.
Instead, we tried to focus on quality gifts rather than quantity.
Do you think this could work for your family?
4 Christmas gift rule: want, need, wear, read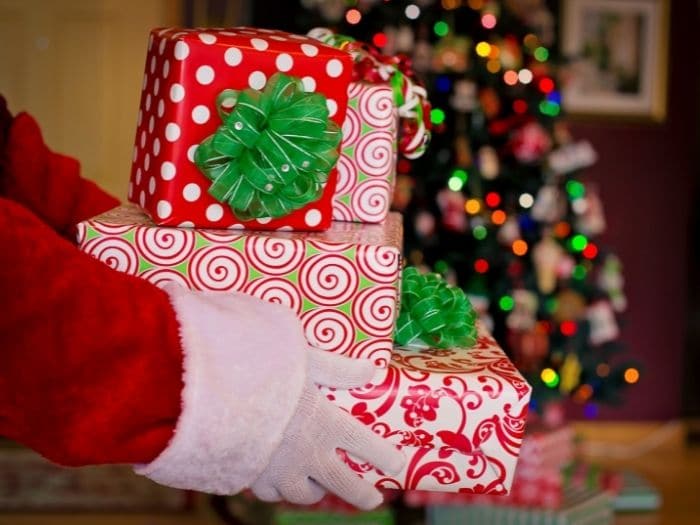 You can use the four-gift Christmas rule to get an idea of ​​what people want.
As a kid, I have to admit that I loved looking through the toy pages in the Argos catalog and listing everything on every single page.
Did i really want it? Probably not!
Did i get it all? I don't remember (though probably not).
What I remember are individual, striking gifts – the only things I actually wanted and valued.
This is where the rule of four presents, Christmas presents, could work:
Something you want
The first item on the wish list is the big item, the hot toy, and the one gift they want more than anything.
It's what they're really desperate for and absolutely love (although it doesn't have to be the most expensive, just the most wanted).
What did you ask for and do you really, really want?
Ideas could be:
Action figures
Favorite character toys
Video game
Game console
LEGO
Electronic device
stuffed animal
Board games
Something you need
For an emergency gift, they are looking for something necessary to help them in some way.
Maybe an article to support a hobby, something for school or for studying.
Ideas could be:
School supplies
Musical instrument / sheet music
Sports equipment
Art supplies
Something to wear
I think that's self explanatory.
Shoes, tops, pants – what would you like to wear?
It doesn't have to be an absolute must, but something that suits their style and that they like.
You could be looking to get them:
Pajamas
Slippers
Dressing gown
Football equipment
Sports shoes
a coat
Something to read
You're not just looking for a non-fiction book.
There are many different ways you can get children to read.
Think about:
Magazine subscription
Comic / graphic novel
Cookbook
biography
Poetry book
Sample Christmas Wish List
Here is an example of the free printable wishlist of gift ideas kids could want.
You can download a blank copy from below.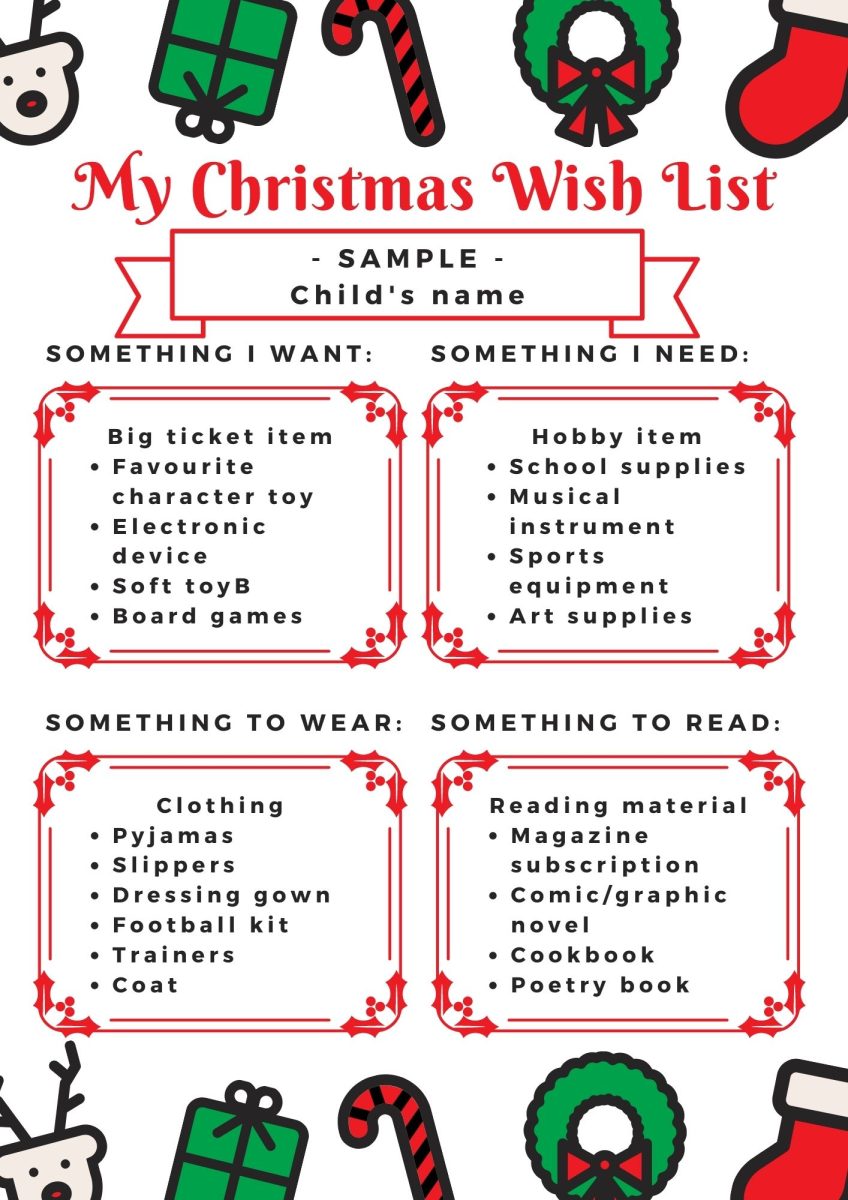 Will it save you money?
It's an expensive time of year, with the average Briton spending £ 1,116 at Christmas.
Gifts alone account for £ 381.60 of that, according to a YouGov poll.
While we talk about saving money on this website, while the four gift rule can save you money, it's not necessarily about being ultra-tight.
It's more about setting criteria for gifts and allowing you to be more controlled and considered when giving them.
I've been THE WORST in the past.
I know what the kids want when they make lists. But to try to spread the cost I would randomly buy extra stuff all year round because I see it as a bargain.
The gifts transform into another thing that sits under the Christmas tree and makes it look festive.
Basically, for years I bought things that the kids never really touched.
It was a real waste of money.
Using such a principle for Christmas gifts can ensure that we do not waste money, have unnecessary clutter at home and save ourselves from excessive consumption.
Related: Can't Afford Christmas? Here's what to do …
Advantages of a four-gift rule
Thoughtful gift
For the kids, it can teach them to be more thoughtful about what they want and reduce the idea of ​​consuming it.
Children (and adults, if they want to make a list) spend time thinking about what they would like to get.
It can also help people buy fewer gifts, such as gifts. B. Skunks or random gift sets that are not strictly encouraged.
Same approach
Are you struggling with this: kid 1 has 20 presents and kid 2 has 22 so I need to get more to make up for it?
Following a set Christmas wish list rule ensures everyone receives all gifts equally.
Shop less
You may find that using a gift rule reduces the stress of the holiday season because you don't have to shop as much.
Environmentally friendly Christmas
It's a greener, more environmentally conscious way to celebrate Christmas.
They reduce clutter and random things that build up around the house over the year and potentially end up in the landfill.
(As an added benefit, you save your back from having to bend down to pack too much stuff!)
Are there any problems with this type of giving?
Is the four-year-old gift rule a new tradition that makes children happy?
Is it a smart move or did it go too far?
Want, need, wear, read freely, printable
Would you like to try the four-gift rule?
Here is a free printable template that you can use to make Christmas lists for your family.
Right click and save to your computer or press and hold and save to your phone.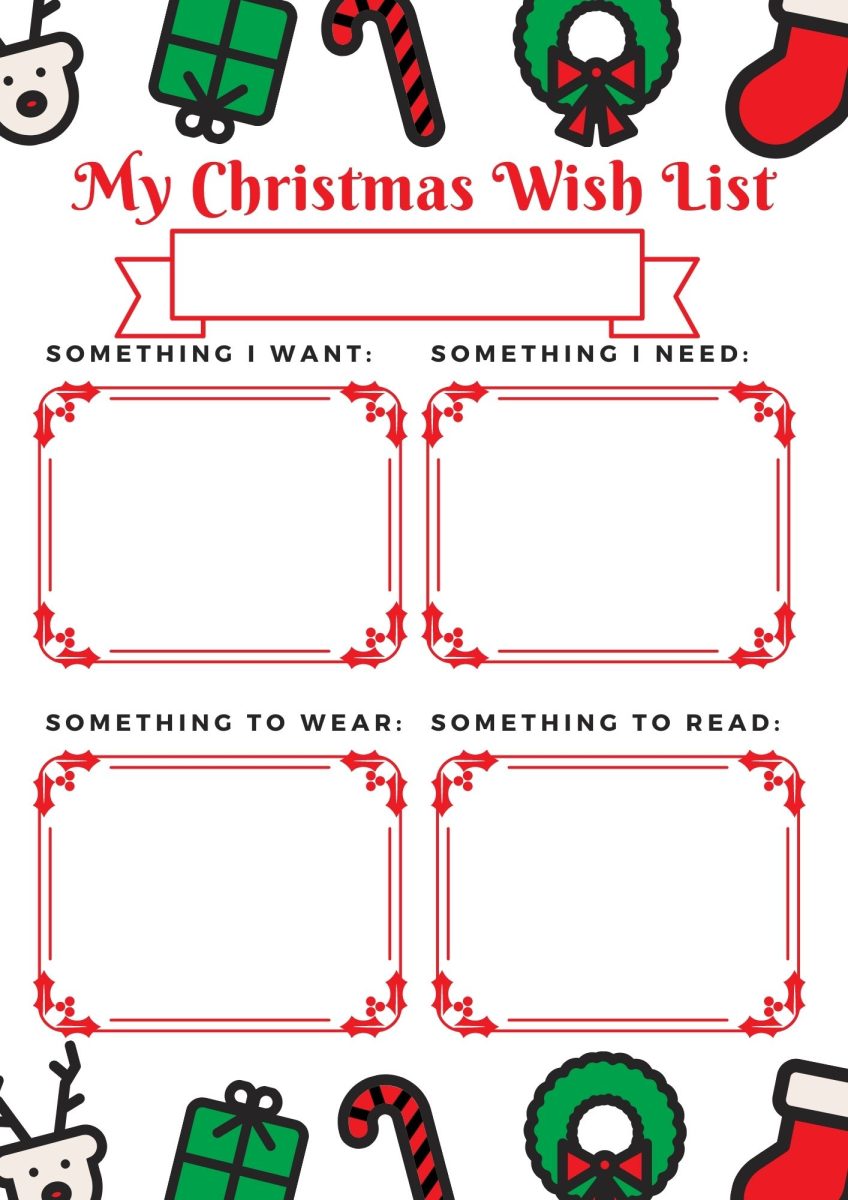 Want, need, wear, read for free Christmas wish list PDF download
Download the free PDF file with the four Christmas presents to print out here.
---
Are all of Santa / Father's Christmas presents for Christmas?
That's up to you. We give some presents from us and smaller, stocking presents from Santa Claus.
What is the 5 gift rule?
With 5 gifts for Christmas, the same principle as the 4-gift rule follows. The list is:
The usual what I do want, need, read, wear and "do something" added.
This allows for a special gift for a day trip or some kind of family activity.
What is the 7 gift rule?
The 7 gift rule for Christmas extends things even further:
Something I want, something I need, something to wear, something to read, something to do, something for me, something for the family.
You can adapt and create your own criteria.
What is the 3 gift rule?
In an easier way of giving minimalized gifts, you focus on something they want, something they need, and something to read.
The idea for the three gifts rule may have come about to reflect the three gifts that the wise men gave in Bible history.
Should all children have the same budget?
I suppose it all depends on you. However, I've found that children's wants (and needs) get much more expensive as they age.
As a 4 year old, my daughter wanted a gift that looked huge but was relatively cheap compared to the teen whose request was tiny but cost a lot. You may want to include a budget per child based on their age.
How about a Christmas Eve box?
A Christmas Eve box is different from gifts under the Christmas tree on Christmas morning and could complement / add more gifts, although this is essential.
It comes as a gift on December 24th and is a box of things like pajamas (you could always get matching Christmas pajamas for more fun), fluffy socks, a festive movie (or credit tokens if you don't want a DVD) , a Christmas book, hot chocolate / marshmallows.
The box brings the family to cuddle and relax on the evening before Christmas.
Next read:
15+ Super Easy DIY Christmas Decorations To Make With Your Kids
How to get a FREE letter from Santa Claus at your home
Online mimes to watch from home for Christmas
Christmas Mince Pies Recipe – 9p each
Latest posts by Naomi Willis
(See everything)