from Beks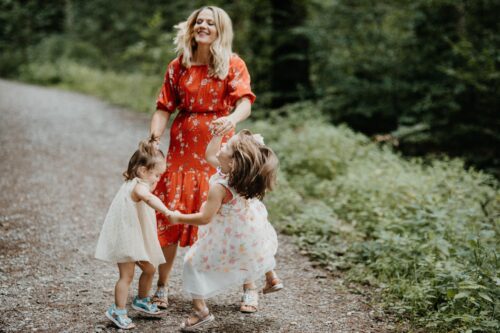 I struggled with the idea of ​​moving. The physical one. The emotional one. It's overwhelming. I've lived in Southern California for more than 40 years and I'm leaving.
I quit my job last week. I didn't expect it to be easy, but I wasn't ready for how hard it was. Two of my co-workers cried throughout the meeting. One of them asked if they could go with me. To TEXAS. When I said that was not possible, they said they were considering leaving the agency since I am not there.
That was unexpected. And just damn cute.
Senior management was notified today during a meeting that I missed. One of the directors called me crying. "Please tell me it's not true," he said when he reached me on my cell phone. We have been working together for 4 years. I've never seen him cry before. "I'm a tough guy. I know it. But that's personal. I am devastated. Please tell me that you will change your mind. You're welcome."
My phone didn't stop ringing. My email is full. My heart is devastated. My boss emailed me three times. More money. An advertisement. Remote control for as long as I want. If there was a kitchen sink, they would have tossed it in.
None of this remedies California isn't what I want anymore. Remote is engaging, but a lot of the reasons I'm great at what I do is because I'm great at people. People personally. I want remote control, but I'm better at people. My success is due to it.
I ran 20 km this weekend. I sobbed for 17. By the way, crying SUPER hard and still holding on for a good mile of time. Crying produces terrible mileage. But that's growth. I am not taking the easy route. It sucks.
Last night Chris was working, which meant I would work all day and then cook dinner. I am an emotional train wreck at this point and crying is a daily part of my life. I turned on the Spotify kids playlist on the speakers and blasted it (I have to keep it PG with the kids) while making salad wraps and started dancing in the kitchen. I threw up my arms in the most disgusting dance to try to keep myself from falling apart. All four children threw up their hands and started dancing with me. I so often forget that they look at me to see what's normal. How they should react when life presents them with challenges. I watched eight arms thrown in the air and thought, 'You have to be a role model'. We laughed and danced to Marshmello.
It's going to be a tough year. Yes, I have to be real, but I also have to keep four kids afloat. Children watch.
Throw your arms up and dance.