Equity markets tried to bounce back from last week's bond fear
By March 1, bond fears seemed to be over and stocks returned to their habit of rising higher. In fact, the S&P 500 had its best day since June on Monday.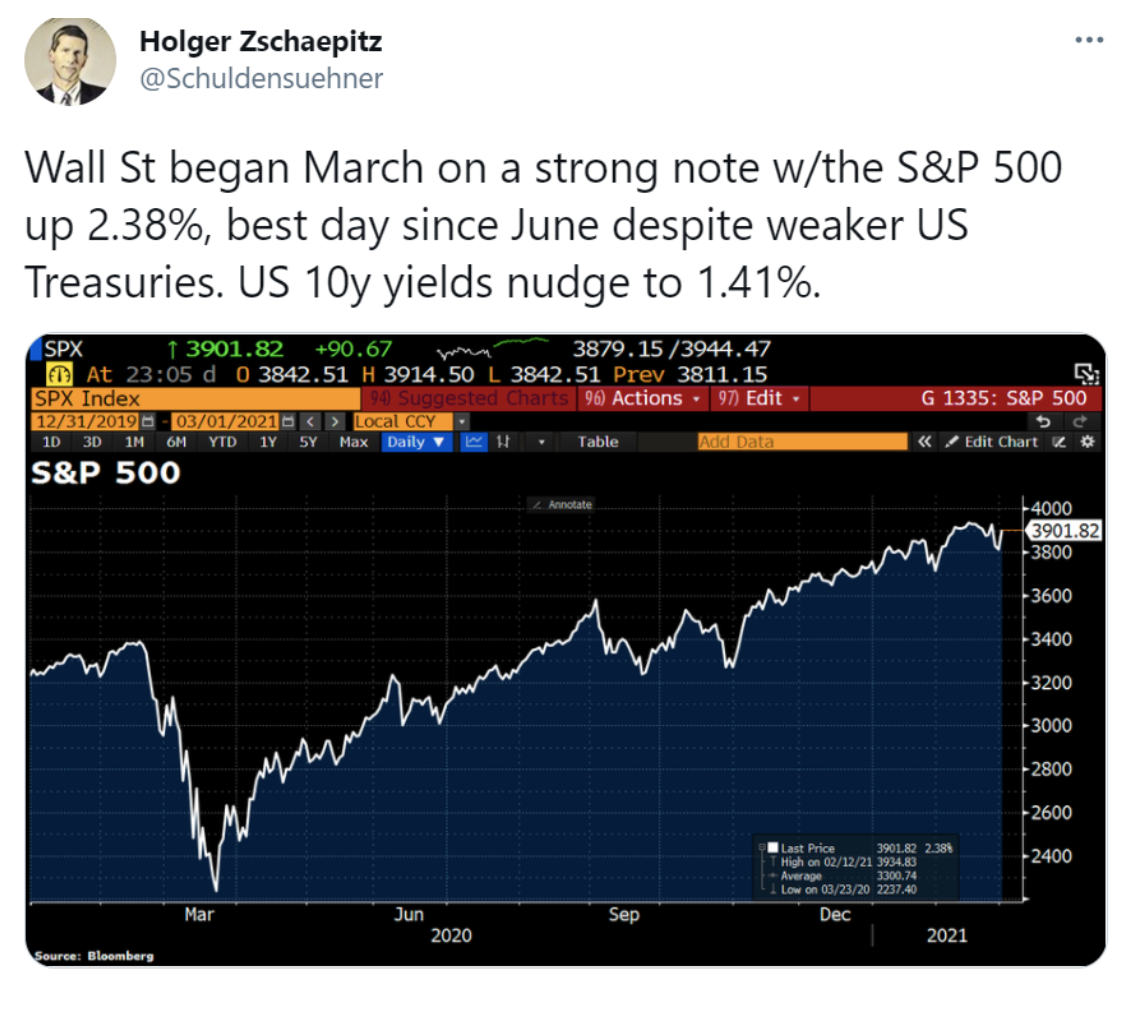 It seems like a game of cat and mouse – one that the markets are still trying to figure out. A stronger economy is good, isn't it? No, wait a minute, economic growth could ultimately lead to higher inflation and higher bond yields that hurt stocks. Inflation is frightening and real – and we hardly know about persistent inflation. It's been a while since we real inflation seen. That's a US connection, but Canada will largely follow these trends.
Last week I wrote about it like this Bonds are a threat to stocks. Are we really prepared for another and significant rate hike? Obviously, this is not good for bond investors as higher interest rates result in lower bond prices (there is an inverse relationship between the two).
I really enjoy being an armchair economist and have spent too much time researching this topic of inflation and interest rates lately. One of the most serious voices on the subject is Lacy Hunt, an economist and executive vice president of the Hoisington Investment Management Company. That is a incredible contribution from August 2020 on BNN Bloomberg.
From this post …
"The technological changes today are more evolutionary than revolutionary. The production function is one of the most fundamental relationships in the whole economy and shows us that we are facing a period of difficult growth. In these other circumstances, it will be one where the rate of inflation will fall, possibly with a much greater risk of deflation than inflation. "
Cut to Thursday, February 3, 2021: The chairman of the US Federal Reserve asked questions for a job summit in the Wall Street Journal. The event was eagerly awaited and closely watched. On the inflation front, Powell offered …
"We can see prices go up but not go up. We are seeing global disinflation pressures and they will not go away overnight. "